Scotch Yoke Type Pneumatic Actuator
Product Detail
Product Tags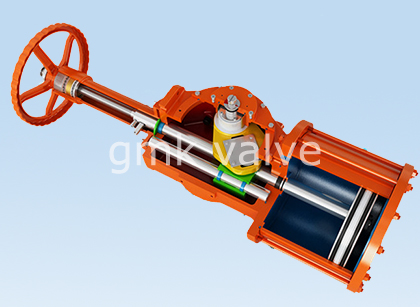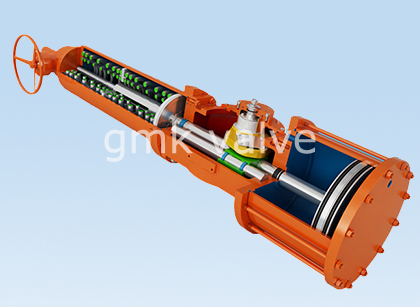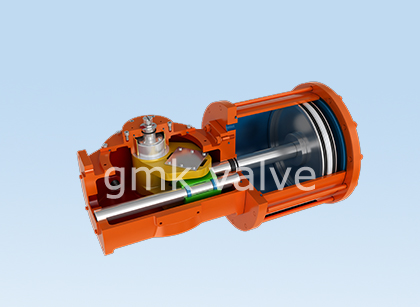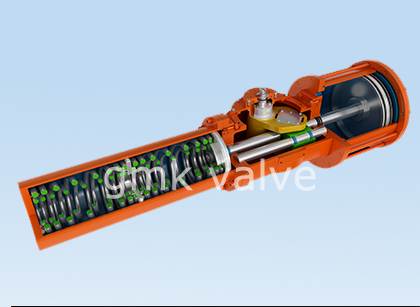 Description:
Heavy-duty Scotch Yoke Actuators are manufactured in many different combinations of sizes, cylinder diameters, and designs. Both the double acting (DA) or spring return (SR) designs are available for installation on quarter turn valves such as ball, butterfly and plug valves ect
Scotch Yoke actuators are designed for use over a wide range of pressure or temperatures,A symmetric yoke provide more constant torque throughout – at both the break points and end positions.
Working Pressure: From 3 bar up to 7 bar (Designed for 10 Bar) .
-Standard Temperature: -20℃+80℃
-Low Temperature: -40℃+80℃
-High Temperature: -20℃+120℃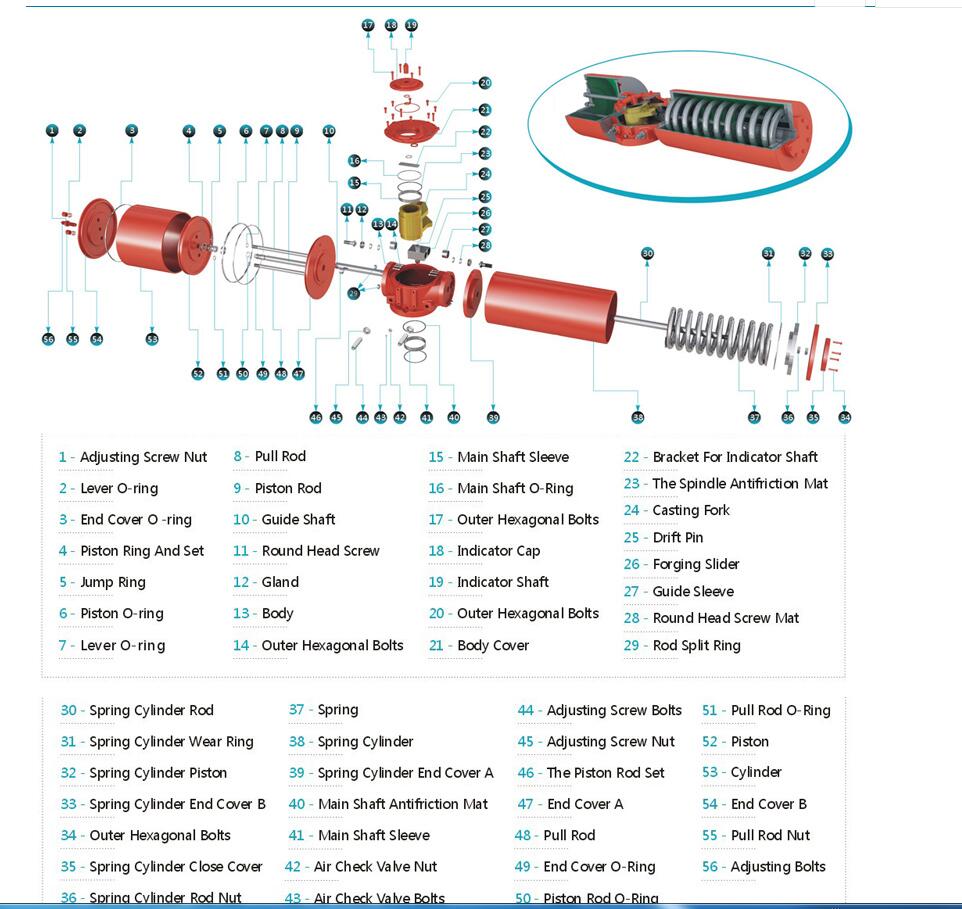 Main Features & Characteristics:
Weather proof design:allows the Scotch Actuators to be suitable for installation both indoors and outside. They can be custom attitude for both high and low temperature
applications by changing the seals and lubricants to suit the application.
Self-lubricating and Wear resistance:Both the guide rod and piston rod are plated with hard chrome to provide a high level of wear resistance. Actuators are permanently lubricated with materials and lubricants
appropriate for the service conditions. No maintenance is required in normal service.
Corrosion Resistance:A three layer epoxy coating is applied to every Heavy-duty Actuators in order to provide maximum protection against environmental corrosion
Applications:
SPRING RETURN • DOUBLE ACTING
• Chemical and Petrochemical
• Food and Beverage
• HVAC
• Marine
• Mining
• Oil and Gas
• Original Equipment Manufacturing
• Pulp and Paper
• Semiconductor
• Water and Wastewater
Double Acting Output Torque (N.m)
Model
3bar
4bar
5bar
6bar
7bar
Start
End
Start
End
Start
End
Start
End
Start
End
HX-G17-DA250
1326
1326
1768
1768
2210
2210
2705
2705
3093
3093
HX-G17-DA280
1663
1663
2217
2217
2772
2772
3326
3326
HX-G20-DA300
2496
2496
3329
3329
4161
4161
4993
4993
5825
5825
HX-G20-DA320
2840
2840
3787
3787
4734
4734
5681
5681
HX-G22-DA320
3342
3342
4456
4456
5569
5569
6683
6683
7797
7797
HX-G22-DA360
4229
4229
5639
5639
7049
7049
8459
8459
HX-G25-DA360
4652
4652
6203
6203
7754
7754
9305
9305
10855
10855
HX-G25-DA400
5744
5744
7658
7658
9573
9573
11487
11487
HX-G28-DA400
6527
6527
8702
8702
10878
10878
13053
13053
15229
15229
HX-G28-DA450
8260
8260
11014
11014
13767
13767
16521
16521
HX-G32-DA450
8921
8921
11895
11895
14869
14869
17842
17842
20817
20817
HX-G32-DA500
11013
11013
14685
14685
18356
18356
22028
22028
HX-G35-DA500
12237
12237
16317
16317
20396
20396
24475
24475
28554
28554
HX-G40-DA550
14808
14808
19743
19743
24679
24679
29615
29615
34551
34551
HX-G45-DA600
17622
17622
23496
23496
29370
29370
35244
35244
41118
41118
HX-G50-DA700
28783
28783
38377
38377
47972
47972
57568
57568
67160
67160
HX-G55-DA800
37594
37594
50125
50125
62657
62657
75188
75188
87720
87720
HX-G60-DA850
51871
51871
69162
69162
86452
86452
103750
103750
121033
121033
---
Previous:
Cryogenic Triple Offset Butterfly Valve
---