Triple Offset Butterfly Valve mei Scotch Yoke Type Pneumatic Actuator
produkt Detail
produkt Tags
Triple Offset Butterfly Valve mei Pneumatic Actuator
Produkt namme: Triple Offset Butterfly Valve mei Pneumatic Actuator
Kin wêze Single aktearjen, of dûbele aktearjen.
Kin wêze mei emergency handwheel.
Kin wêze mei asco solenoid Valve, Simens Positioner, ABB positioner, YTC positioner, Fisher positioner, Mesto Positioner, SMC filter, APL LIMIT SWITCH ect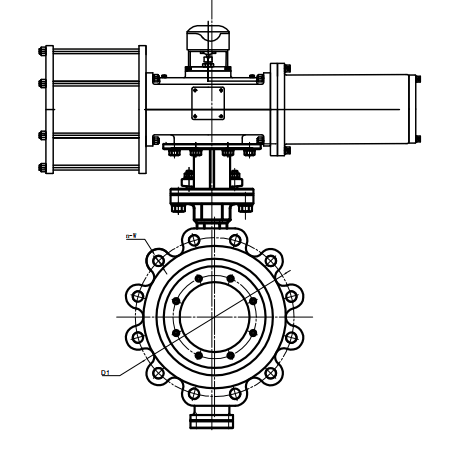 Standert:
1.Design en Meitsjen: API 609, MSS SP-67
2.Pressure-temperatuer rating: ASME B16.34
3.Face ta oantlit (ein oan ein): ANSI B16.10
4.End Ferbining: 2 "-24" ASME B16.5,26 "-80" ASME B16.47; BW ein ASME B16.25
5.Test en ynspeksje: API 598, ISO 5208
6.Bi-rjochting sealing of Single-rjochting sealing.
Grutte: 2 "-80"
Druk: 150LB, 300LB, 600LB, 900LB, PN10, PN16, PN25, PN40, PN64, PN100, PN160, PN250, PN420
Materiaal: Cast izer, Ductile izer, WCB, LCB, LCC, WC5, WC6, WC9, CF8, CF8M, CF3, CF3M, B148, UB6, Alloy 20, CK20, super SS A8904A, super SS A890 5A, etc.
Ferbining: Wafer type, Lug Type, flange, BW
Operation: Handwheel, Gearbox, Penumatic Actuator
---
---